How to Select a Topic for Science Dissertation
Selecting a topic for science dissertation is a cause for sleepless nights for many students because they do not know how to do it in the best of manner. Every student wants to come up with a topic for science dissertation that is not only the best in terms of understanding but is also unique and encourages readers to actually go through the entire dissertation to know what they are talking about in the paper but all this is not so simple.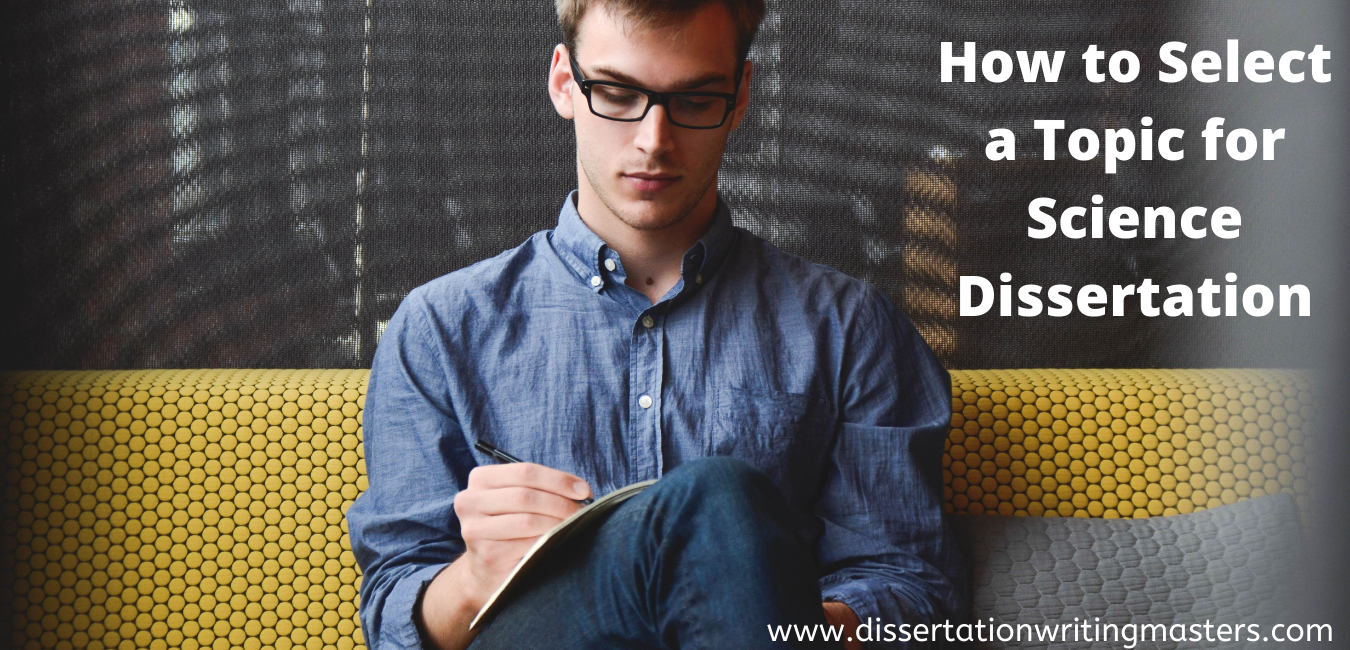 Topic selection has always been the toughest of tasks for students working on their assignments and most of them believe that if they have chosen the best topic, half of their worry is over. Once they have finalized a topic which their professor approves, then researching in the right direction and beginning the writing process is easy otherwise it just becomes a back and forth game with students proposing the topics and teachers rejecting them. It can become very frustrating and even embarrassing to have every topic rejected which is the main reason students need to make efforts and find the best topic for their science dissertation that gets approval in the first go and gives them a chance to start working on their paper as soon as possible to finish it within the deadline.
This article provides some top tips on selecting the best topic for science dissertation that will gain the teachers' approval and help them write a comprehensive and highly intellectual paper for highest grades in class:
Go for a topic you find interesting
The dissertation writing process is a long and tough one so make sure to choose a topic that you find interesting to keep up the motivation level. Make sure to explore a lot of information on the subject related to the dissertation so that you can come up with a science topic that is not only interesting for you but also arouses interest in the readers and you keep on working with it with passion and zeal to do a good job.
Choose something different
It is necessary to go for a unique topic that ensures that you are able to do some research and come up with your own conclusions. Even if you are selecting a topic that has been used well before you, make sure that you deal with it in a completely new angle, giving readers food for thought and ideas that will make even the same old thing feel new and different. Even teachers want to see their students working hard on their assignments and coming up with topics that intrigue their interest as this is necessary for securing good grades in class.
Avoid being too vague
A dissertation topic is something that explains a lot on its own. It can be in question form, a rhetorical question or a statement that you intend to explore in the dissertation. No matter what you intend to do with the dissertation topic, you must avoid being too vague or leave too much for the readers to comprehend as this will make things tough for them and they might not be very keen on going through something that does not make sense. Also avoid choosing an idea that is too broad as it might be too tough for you to explore it fully and do justice to the topic as science is a very broad field and you might leave some key facts in trying to complete the paper within the give word count.
Research, research and research
Research is most important when you are trying to work out a dissertation topic relating to science. It is because science is all research based and if you do not work hard and look hard enough, you might end up missing some key points on which you could base the dissertation. Conduct extensive research and you will definitely finding something interesting and as a result select the topic.
Working on a dissertation is tough but it is made even tougher when you first have to select the most suitable topic and then begin working on it. You will have to delve deeply into the subject, work on it and find out key points that would help you come up with the most impressive and conducive topic that is not only interesting and unique for writing a great paper but also delivers the right amount of intrigue for the readers to help them go through the paper and appreciate your hard work.